Together, we can do more
Donors play a vital role in helping us save and transform lives here at Children's, and there's still so much more we can do together. Community investment in Wisconsin's kids has afforded many of our amazing accomplishments and has helped to pave the way for an exciting future as we continue to make progress in our quest to provide the best care every single day. Here are some examples of how your support can make a difference.
When a child is hurt in a car accident, when a baby's heart fails, when a teenager attempts to take their own life — at Children's Wisconsin, we ask: What more can we do to prevent kids suffering?
We can help kids walk again. We can discover new cures. We can recognize depression, before it's too late. We can do more to make the world safe for our kids. But, we need your support.
Children's identifies $150 million need for mental health efforts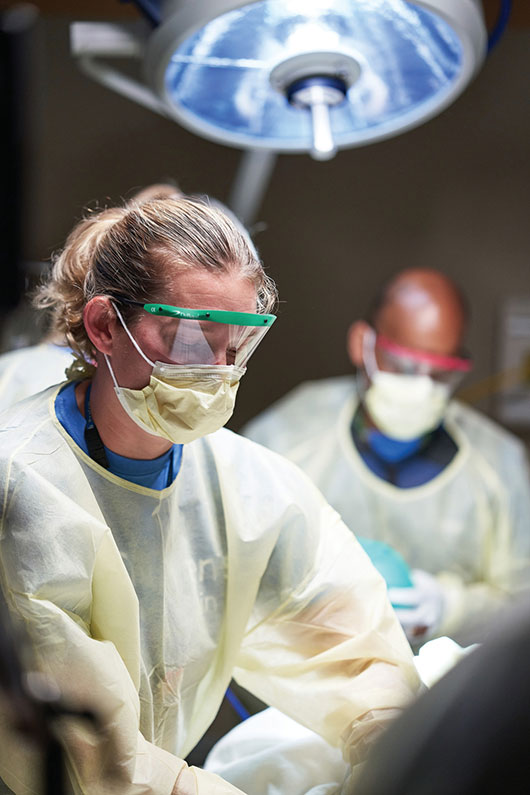 Groundbreaking advancements
Your gifts can help find new cures. Here are some of the innovative efforts you can support to improve the care we deliver tomorrow:
We are finding new ways to treat debilitating pain caused by sickle cell disease.
We are using a new cancer treatment that uses a person's own immune system to destroy cancer cells.
For the first time at Children's, a child received part of a liver from a live donor. Only 20 of 35,000 liver transplants nationwide over the last five years have been from live donors.
A 14-year-old was the first patient at Children's to undergo a new procedure that eliminates seizures while preserving memory function.
Enhancing patient experience
Your donations help kids cope with long hospital stays and provide important services to families during difficult times.
Donations have improved comfort and quality of life for kids and families in our MACC Fund Center for Cancer and Blood Disorders. New amenities include a family conference room for confidential conversations with caregivers, a child playroom and laundry facilities.
More than 50% of moms with infants in the NICU are at risk for postpartum depression, significantly higher than the 10% seen in all new moms. Donor support has made it possible to add a psychologist to our team to provide support for parents and to educate staff on techniques to help families.
Kids with congenital heart disease can experience challenges at school, like language and cognitive delays and issues with attention and impulsive behavior, as well as increased vulnerability to infections and other medical concerns. Our Herma Heart Institute's School Intervention Program coordinates with the hospital, family and school so that kids have the support they need for consistent attendance, classroom success and emotional well-being.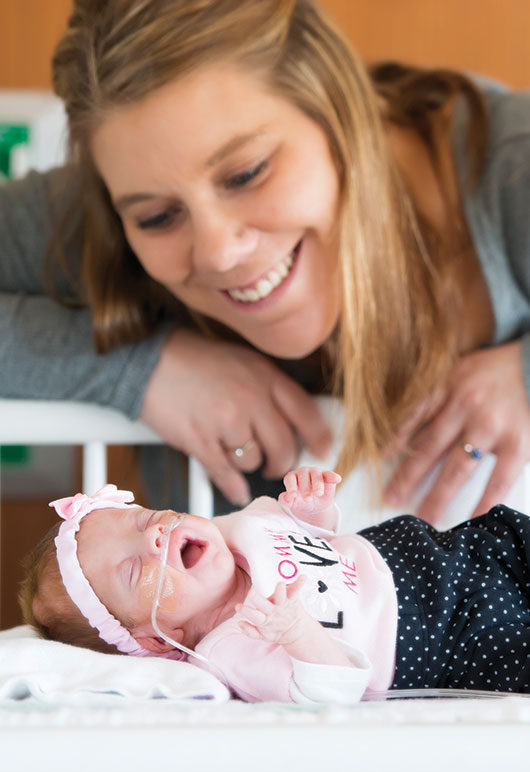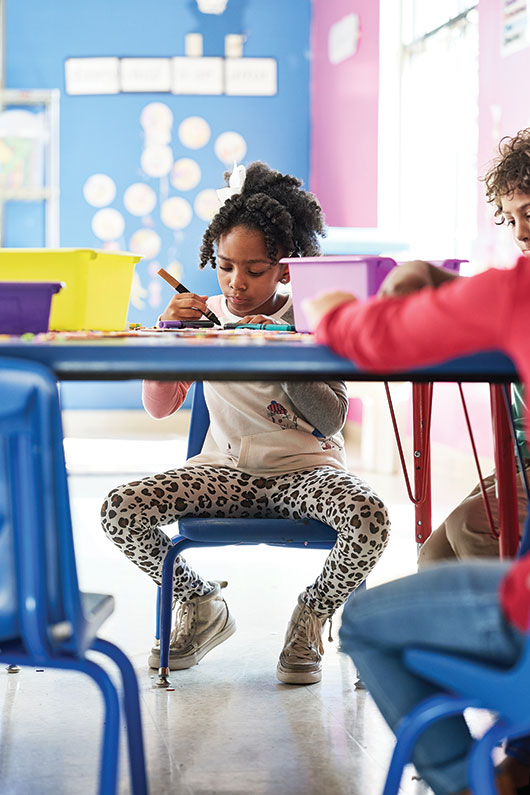 Meeting the needs of our community
Your generosity supports efforts to keep kids safe and help them reach their full potential.
We place children in foster and adoptive homes and recruit, license and support foster and adoptive parents. Last year, we helped 300 kids become part of their forever family. Our foster care program includes treatment foster care for kids with moderate to severe emotional, behavioral, physical or medical challenges.
Our school-based mental and behavioral health program provides services at Milwaukee Public Schools and in communities across the state. Because kids receive care at school, regardless of the family's ability to pay, the program overcomes common obstacles to accessing mental and behavioral health care.
Our Child Advocacy and Protection Services program is a national leader in treating and advocating for children suspected to be victims of abuse or neglect. Many of the 7,000 kids we help each year come to our seven Child Advocacy Centers across the state, which provide family-centered services—from developmentally appropriate forensic interviews to medical exams, counseling and advocacy—that minimize trauma and improve legal outcomes.
We can't do any of this without your support
We need the help of our friends and partners in the community—supporters like you make the difference and allow us to do more to keep kids healthy and safe. With your donation, we can continue to provide critical and preventative care programs to kids and families throughout the state.