You can help us help kids when shopping or dining out! A portion of the proceeds, or your additional gift, will benefit Children's at the following local and national partners.
Featured promotion

Announcing New Partnership with 7-Eleven
When checking out at 7-Eleven stores November 2 through January 10, be sure to round up your purchase or donate any dollar amount using the register pin pad. Your gift will benefit our Children's patients!
---
North Shore Bank Raising Funds for Books

Now through November 22, North Shore Bank is collecting online donations for Children's as part of its Bank on Kindness initiative. Every dollar raised — plus company matching funds — will help fill the bookshelves of our Neonatal Intensive Care Units (NICU) and Child Life and Creative Arts Therapies and school-based mental health programs.
---
Seasonal promotions
Speedway Celebrates Giving Tuesday


This Giving Tuesday (November 29), donate or round up your purchase at a Speedway store to help fund essential programming at Children's. Give today, change tomorrow!
---
Round Up with Love's


Join Love's Travel Stop locations through the end of the year and round-up your purchase at the pin pad to benefit Children's Wisconsin.
---
Ace Holiday Round Up

This holiday season (November 1 - December 31), participating Ace Hardware locations will be asking customers to round up their purchase to help kids treated at Children's. When you shop at your local Ace for all your holiday needs, rounding up your purchase to the nearest dollar is an easy way to help our patients and their families.
---
Visit Bobby's Bar for Holiday Cheer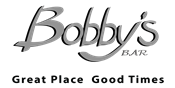 This December, Bobby's Bar in Brookfield will donate 5% of daily sales every day to Children's. Stop in for great food and drinks and plenty of holiday cheer, including a Breakfast with Santa on Saturday, December 3!
---
Other year-round promotions
AmazonSmile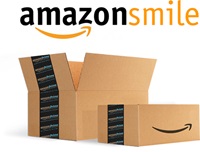 Shop at smile.amazon.com and select Children's Wisconsin Foundation Inc as your charitable organization and Amazon will donate 0.5% from every eligible purchase. No fees. No extra cost. There's no easier way to support Children's!
---
Customize Your Plates for a Cause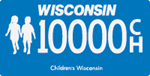 Show your support for Children's every time you drive! Visit the Wisconsin DOT website to learn more and get your customized plates.
---
Donated Vehicles Help Kids


Have an unwanted car, truck, boat, motorcycle, SUV or other vehicle? Our partner, Charitable Adult Rides and Services (CARS), will accept your vehicle! This free, completely turnkey service allows for Children's to receive a sizeable donation for each vehicle donated. Visit the CARS website to learn more and get started.

---

Panda Express Round Up at the Register
When you eat at Panda Express, round-up at the register or place change into a donation box to support Children's Wisconsin Child Advocacy Centers.
---
Gaming for Good with Extra Life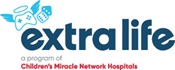 Extra Life is a year-round program that raises funds and awareness for Children's through the love of gaming. Whether you play board games, card games or video games, you can sign up for Extra Life and join a passionate community of gamers for good.
---
GameStop Round Up Campaign


GameStop is continuing to stand firm with children's health and asking you to round up your change to support Children's Wisconsin.
---

Community Auctions Supports Kids

Visit
participating retail stores
to purchase framed art, sports memorabilia and more - with 20% of proceeds benefiting Children's.
---

WaterStone Bank Checking Accounts for Kids
Every time a child opens a Blue's Jr. Bankers Kids Club savings account, WaterStone Bank will make a $10 donation to Children's.
---

Fancy Heart Blend Coffee for Healthy Hearts
A portion of all sales from every 12oz. Bag of Fancy Heart blend coffee from Luna Coffee Roasters helps kids at the Children's Wisconsin Herma Heart Institute. Shop online or stop into one of these participating locations.
---
Doering&Co. Real Estate Gives Back


When you choose Doering&Co. Real Estate, they'll donate a percentage of the commission from every sale to Children's. Agents service Milwaukee, Racine, Waukesha and more.
---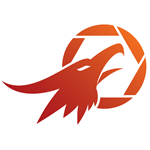 Photography & Video Services Support Kids
10% of sales from every photography and/or video production service purchased from Phoenix Anthem helps kids at the Children's Neurosciences Center.
---

Pub Fare and Partnership
Located in Kaukauna, Pub 55 is the perfect spot to enjoy great pub fare, a welcoming atmosphere and live music! They will be inviting patrons to roundup to support kids and families in the Northeast region all year long.
---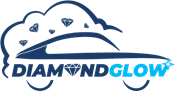 Car Washes for a Cause
Every Tuesday you can visit Diamond Glow Car Wash in Neenah for a $10 Tuesday Car Wash, with $1 from every purchase supporting Children's in northeast Wisconsin.
---
Dairy Queen's Round Up Campaign


Now through the end of the year, at select Dairy Queens, round up at the register to help kids!
---
Ingrid Swittel of First Weber Realtors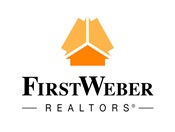 When you choose Ingrid Swittel of First Weber Realtors, she'll make a donation to Children's mental and behavioral health initiatives after every closing. Ingrid serves the greater Milwaukee area.