The Sugar Plum Luncheon
The Sugar Plum Luncheon is Milwaukee's premier holiday-themed event and auction. For 31 years, this holiday fundraising tradition has brought hundreds together in support of Children's and the kids and families we serve. Participants will enjoy a silent auction, drawings and will learn about the impact Children's has in our community.
In person and virtual presence at Westmoor Country Club
In-person and virtual presence at Westmoor Country Club.
The Sugar Plum Luncheon™ is Milwaukee's premier holiday-themed event and auction.

This Children's Wisconsin tradition, now in its 32nd year, has brought thousands of people together and has raised over $2 million dollars for the kids and families in our community.

This year's luncheon will once again include:
Unique and one-of-a-kind auction items
Elegantly curated gift baskets
Festive holiday experiences and drawings
An inspiring program and message from Children's Wisconsin
WISN 12's lovable meteorologist, Mark Baden as your host
This year you can join us for The Sugar Plum Luncheon™ in two ways, in-person at Westmoor Country Club or with our all-inclusive and intimate, in-home and online program, "Homespun Sugar Plum". This exclusive package comes with the food, the drinks and the décor, so you can enjoy a festive gathering in your home.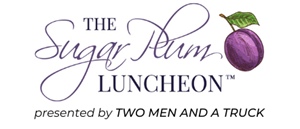 Questions?
For questions about participating in or sponsoring this event, contact Leslie Dess at LDess@chw.org or (414) 266-6322.
Thank you to our marquee sponsor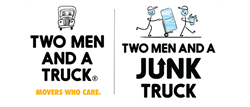 Thank you to our presenting sponsor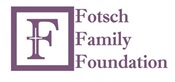 Sullivan Family Foundation
Thank you to our supporting sponsor
Susie Gebhardt
Thank you to our Children's sponsor
Karen Ritchie Crivello
A special thank you to our partners
Associated Bank, Mike & Mary Altschaefl, Fred & Kay Austermann, Ann Beste, Kimberely Brown, Neha Bucaro, Cole Family Charities, Karen Crivello, Michael & Kate Drezner, FAYE's, Kelly Grebe, Jeanne Herrle, Imagery Homes, Kesslers Diamonds, Keyes Charitable Trust, Drs. Rodney and Lana Kuenzi, Brian Kilb, Landaas & Co., Kara Nelson, Jane Peterson, Reiman Foundation, Elizabeth Thometz, West Bend Mutual Insurance, Westmoor Country Club
Children's Wisconsin reserves the right to cancel or change the date or location of Children's Wisconsin (Children's) events in its sole discretion, in the event of extreme weather, accidents, riots, strikes, epidemics, acts of God, or any other conditions Children's determines to be beyond its control. Should the event be canceled, Children's will make every effort to reschedule the event. If the event is not rescheduled, Children's will not make any refunds of any amounts paid to it in connection with the event. By attending Children's events, you authorize the use and reproduction by Children's of any and all photography and/or videography that has been taken of you this day for any purpose, without compensation to you. All digital image and/or video files are wholly owned by Children's.