Dairy Cares Garden Party
July 31, 2021
Location: De Pere, WI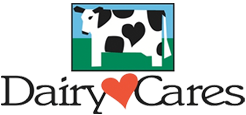 Now, more than ever, Dairy Cares humbly asks for your continued sponsorship of a great cause.
Last year, you exceeded all expectations: In the shadow of a global pandemic, our 2020 campaign generated $225,000 on behalf of Children's Wisconsin. Despite the unpredictability and fear that punctuated all our lives, you helped us raise the second-largest annual gift in our non-profit organization's history.
This year, we are eagerly taking the first cautious steps back toward "normalcy," which may look somewhat different than it did in the past. On Saturday, July 31, we will host our 11th annual fundraiser, which will be a hybrid of our traditional Garden Party in tandem with the "virtual" campaign format we pioneered a year ago.
For those who wish to gather and mingle, the Ostrom Gardens will again be open for a night of charity and camaraderie. And for those not yet comfortable in group settings, we also will utilize the smart phone auction-and-donation technology that offers an enjoyable socially distanced approach.

We will continue to determine our path forward in consultation with Children's Wisconsin, the statewide health system that has profoundly and positively impacted the lives of so many families.
As the shadow of the pandemic lingers, we remain respectful of any decision you make in determining the amount of this year's donation. Every gift matters ... now more than ever.
If you plan on attending the Dairy Cares Garden Party in De Pere, please send an email to CheriEllenbecker@milksource.net to purchase your event tickets.

If you want to register only for the "virtual auction," visit dairy.givesmart.com or text DAIRY to 76278.
Children's Wisconsin reserves the right to cancel or change the date or location of Children's Wisconsin (Children's) events in its sole discretion, in the event of extreme weather, accidents, riots, strikes, epidemics, acts of God, or any other conditions Children's determines to be beyond its control. Should the event be canceled, Children's will make every effort to reschedule the event. If the event is not rescheduled, Children's will not make any refunds of any amounts paid to it in connection with the event. By attending Children's events, you authorize the use and reproduction by Children's of any and all photography and/or videography that has been taken of you this day for any purpose, without compensation to you. All digital image and/or video files are wholly owned by Children's.