Dairy Cares Garden Party
July 31, 2021
Location: TBD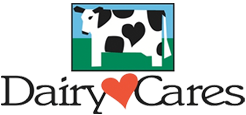 Virtually every aspect of our lives has been impacted by the COVID-19 pandemic — the ways we gather in groups, how we conduct business, the hurdles faced by our health care providers, etc. The old rules and former expectations simply don't apply.

All of us at Dairy Cares of Wisconsin are adjusting too, which will bring immense changes to our 2020 campaign on behalf of Children's Wisconsin. Instead of hosting our traditional Garden Party, our 2020 campaign is going "virtual." We will seek online donations as well as host an online auction.
We are asking you to help in any way you can. Considering our country's economic turbulence, we are particularly respectful of any decision you make in determining the amount of your donation. Every gift matters.

The health care and support services provided by Children's Wisconsin are more important — and under greater stress — than ever before. The doctors, nurses and support teams continue to be there for our state's most vulnerable youth … we hope that you can be there for them too.
Please text DAIRY to 71760 for more updates and details.
Children's Wisconsin reserves the right to cancel or change the date or location of Children's Wisconsin (Children's) events in its sole discretion, in the event of extreme weather, accidents, riots, strikes, epidemics, acts of God, or any other conditions Children's determines to be beyond its control. Should the event be canceled, Children's will make every effort to reschedule the event. If the event is not rescheduled, Children's will not make any refunds of any amounts paid to it in connection with the event. By attending Children's events, you authorize the use and reproduction by Children's of any and all photography and/or videography that has been taken of you this day for any purpose, without compensation to you. All digital image and/or video files are wholly owned by Children's.