Briggs & Al's Run & Walk
Briggs & Al's Run & Walk is virtual this year. This is a Milwaukee tradition and a critical fundraiser for Children's Wisconsin.
Briggs & Al's Run & Walk for Children's Wisconsin
We're going virtual once again!

For years, Briggs & Al's Run & Walk has brought thousands of people together to run, walk and fundraise in support of the top-tier care for kids that Children's Wisconsin provides locally, regionally and nationally. It's one of the longest-running fundraising events in Wisconsin, and showcases the steadfast support of generous individuals, grateful families and businesses.

This year, we've made the decision to remain virtual once again to keep kids and families safe and help prevent the spread of COVID-19 in our community. We invite you to participate with us virtually this summer through a series of fun challenges during the month of August. You can still form teams, participate in family-friendly activities and fundraise together.

Participants can look forward to:
Register and receive a 2021 Briggs & Al's Run & Walk event t-shirt mailed to you by September 18, 2021
Unique and engaging activities, including the opportunity to win fun prizes for your fundraising efforts
New fundraising and motion app to track fundraising efforts and steps!
Team participation and fundraising has always been an important part of Briggs & Al's Run & Walk – we encourage you to gather your teams virtually this year and work together to fundraise for Children's! Don't forget to submit your backprint by 4 p.m. on Tuesday, August 3!
A special 8K training program for runners in partnership with the Badgerland Striders– details coming soon!
We are committed to celebrating the tradition of Briggs & Al's Run & Walk as a longstanding opportunity to bring thousands of people together to have fun and support Children's Wisconsin. This remains one of Children's most important fundraisers with 100% of proceeds supporting the care we provide, both in the hospital and in the community.
This year, we need your support more than ever! Register for this year's Briggs & Al's Run & Walk today!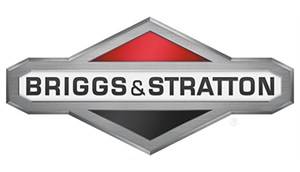 Children's Wisconsin reserves the right to cancel or change the date or location of Children's Wisconsin (Children's) events in its sole discretion, in the event of extreme weather, accidents, riots, strikes, epidemics, acts of God, or any other conditions Children's determines to be beyond its control. Should the event be canceled, Children's will make every effort to reschedule the event. If the event is not rescheduled, Children's will not make any refunds of any amounts paid to it in connection with the event. By attending Children's events, you authorize the use and reproduction by Children's of any and all photography and/or videography that has been taken of you this day for any purpose, without compensation to you. All digital image and/or video files are wholly owned by Children's.